---
About
The Mission of the Bux-Mont Swim League is to provide the opportunity for everyone in the sport to grow and succeed. We will do this by developing good swimmers and divers, and encourage good sportsmanship. These will be done in a healthy, safe, enjoyable, and rewarding atmosphere for all.

Our league consist of eight swimming and diving teams from private and municipal pools with almost 1,800 total members ages 5-18 from the Central Montgomery and Bucks County areas of Pennsylvania.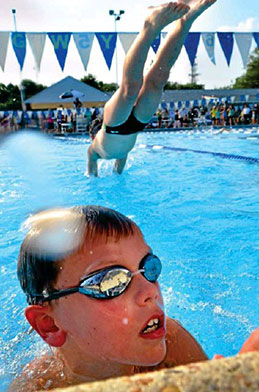 ---
---
The Gabi Award
Gabi Johnston was a coach and a swimmer in this league for over two decades. As a young woman she swam for, and coached Towamencin. Then, after spending time creating a family, she returned to coach Hatfield for more than a decade. Her primary goal as a coach was to instill a love of swimming, a dedicated work ethic, and a deep commitment to team. She encouraged everyone to make improvement the ultimate goal of each aspect of the sport. This scholarship is awarded to a senior each year to honor swimmers that demonstrate this love, dedication, and commitment to the Bux-Mont Swim League just as Gabi did throughout her life.
Applications are due June 30, 2023.